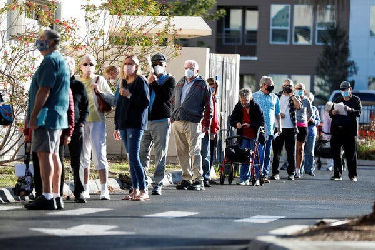 Old and White, Go to the end of the Vax line is an article by Tucker Carlson about the discussions of those distributing the Coronavirus vaccinations. According to these in the CDC, the common thought of giving the vaccines to the elderly is wrong thinking. There are too many white people in that group, and the minorities are under populated.
Tucker goes after race-based life saving rollout: 'If you want the vaccine you better not be white'
So the principle in the United States of equality for all is now changed for a racist version against white, old men? This world with all of the agitators is getting very worrisome.
More Articles dealing with Frontline News